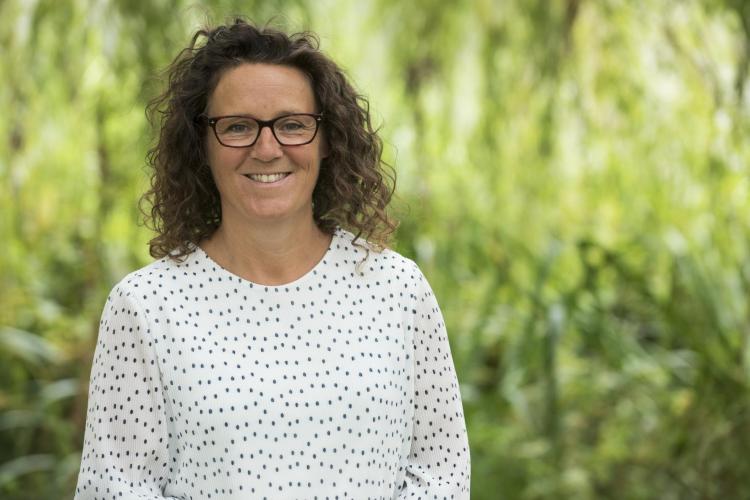 On behalf of all of the staff at GSA, I am delighted to welcome the new academic year. You may know that I started in the role of Head of GSA in mid-May. I saw a wide range of student work in the weeks leading up the end of term which was energising and inspirational. I'm very much looking forward to starting a new year with everyone and working together.
Ours is an exciting, creative and innovative community. This is a place where ideas are explored every day. Creating and sustaining an environment where together, we foster creativity, artistry and innovation is something we commit to daily.
We are proud to be a sector-leading School that develops practitioners and researchers who shape the future of theatre, performance and the wider creative & cultural sector across the UK and beyond. To do that, we must have a sharp focus on our practices and ensure that they are inclusive of every person who works and studies here, that nobody is excluded. A great deal of attention is paid to this principle and the ways it manifests in our daily life here at GSA and we are always open to listening, talking and to action that keeps our focus clear.
We have some new members of staff joining us. These include Jim Whitcher as new Performing Arts Technician (Sound). Jim is also a freelance composer and sound designer. Jim's previous role was Technician at MAST Mayflower Studios, in Southampton and he's been the Sound Associate for Frantic Assembly in the past. Michael Smallie is a new Senior Lecturer (Theatre Production). He has worked in Australia, England, and Canada and is the author of the upcoming book "Stage Management: Communication Design as Scenography". Grace Ezeonu joins us as the GSA Marketing Officer and she's coming from the University of Reading where she held a similar role. She has experience in strategic and digital marketing, communications, and marketing analytics.
One of the things that we celebrate with joy is the success of our graduates, whether that's seeing everyone at the Graduation Ceremony or sharing congratulations as alumni take up great opportunities. This is as often about those who left GSA some years ago as it is about the recent graduates. By way of example, Matt Rudkin, MA Stage and Production Management student, gave an insight into the work he did as Puppetry Assistant Stage Manager (ASM) and his placement as follow spot-operator at the Royal Academy of Music (RAM). Also, Matt Blaker, BA Musical Theatre graduate took up the full-time role of Raoul in The Phantom of the Opera just a few weeks ago.
Earlier this year, now BA Acting graduates Tom Kiteley and Ruth Sparks took part in the BBC Carleton Hobbs Bursary Award (CHBA) 2022 and achieved outstanding results. Tom won the Award and joined the Radio Company on 23rd July to complete his 5-month contract as the prize, while Ruth made it to the final long list and was noted in Special Commendations.
As well, I was lucky to meet MA Acting graduate Cristo Fernández in July. Cristo graduated in 2018 and popped by to see and support the 2021-22 MA/MFA Acting cohort as they did their Showcase event. Cristo is currently appearing as Dani Rojas in Ted Lasso.
One thing to look out for early in the year is a new podcast involving BA Acting alumnus Ella Balinska, current BA Acting student Ed Shamwana, GSA's Head of Acting Dom Rouse and Senior Lecturer in Acting, Ameer Choudrie. This is part of the Surrey Speaks podcast series which celebrates the wonderful and innovative work that's going on at the University and the contributors talk about diversity, race and their experiences within the theatre and performance industry, within training environments such as GSA and about forging a career.   It will be a great listen!